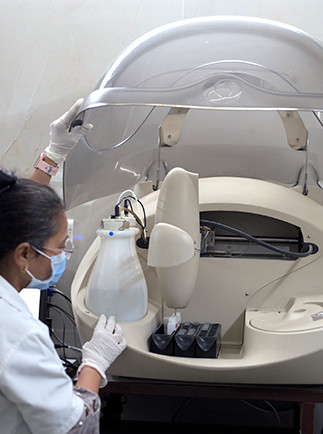 Pathology Laboratory
AHCH Medical Center's Laboratory Medicine Department is your trusted partner for precise and prompt diagnostics in Gandhinagar-Ahmedabad. Reach out to us to access a comprehensive array of laboratory services and dependable test results.
Our cutting-edge Pathology Laboratory at AHCH is committed to serving patients round the clock, ensuring timely and accurate diagnoses. We firmly believe that excellence is never coincidental; it emerges from a deliberate commitment, dedicated effort, intelligent guidance, and expert execution.
Scope of Services
Haematology
Our meticulous analysis of blood samples aids in the diagnosis and management of various blood-related disorders.
Clinical Biochemistry
Through comprehensive biochemical testing, we provide valuable insights into metabolic and organ function.
Immunology and Serology
Our immunological assessments offer crucial data about immune responses and the presence of infectious agents.
Microbiology
Uncovering microbial insights through advanced testing, we play a pivotal role in disease detection and management.
High Tech Equipments
Cell Counter CBC - CelltacES - Nihon Kohden, PCE 525 - Erma
Electrolyte - OPTI CCA-TS - OPTI CCA-TS, CTS 400 - B & E
Coagulation - MispaClog - Agappe
Protein Analyzer- Mispa i3 - Agappe
Immunofluorescence - Mispa Revo - Agappe
BioChemistry Wet Semi Auto - RX 50 V - Micro Lab
BioChemistry Wet Fully Auto - A 15 - Bio Systems
Immunoassay - Vidas Kube - Biomerieux
Urine Analyzer - CLINITEK - Siemens
Doctors for Pathology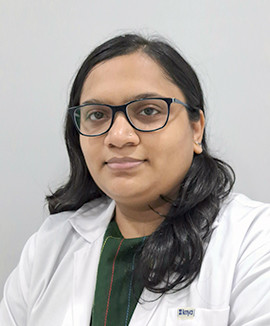 Dr. Hina Chauhan
Pathologist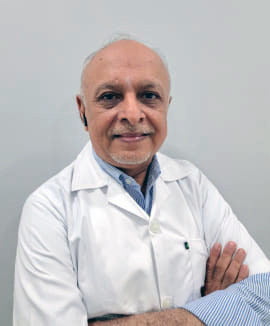 Dr. Nirukt Acharya
Pathologist
Qualification
MBBS, Diploma in Clinical Pathology
View Profile
FAQ
Pathology is a medical specialty that involves the study of diseases and their causes. Pathologists analyze tissue samples, blood, and other specimens to provide diagnoses.

Pathologists play a critical role in diagnosing diseases, guiding treatment decisions, and monitoring disease progression.

Common tests include blood tests, biopsies, and cytology exams, among others.

Turnaround times vary depending on the type of test and the urgency of the situation. Some results may be available within hours, while others may take days.

Most pathology tests are minimally invasive and involve little to no pain.

Yes, pathology tests can detect a wide range of diseases, including cancer and infections.

Fasting may be required for specific tests, and your healthcare provider will provide instructions if needed.

Pathology results are typically shared with the ordering physician, who will discuss them with the patient.

Yes, pathology can provide information that guides personalized treatment plans, especially in cancer care.

Pathology services are available for patients in hospitals, clinics, and outpatient settings.
Book an Appoinment
Thank you for your connecting us for appointment. We value your concern and we will revert back shortly to confirm your appointment details.