Emergency [24x7]
We have a dedicated 2 bed emergency room In which we are capable of managing all kinds of emergency patients including providing advanced life support and resuscitating critically ill patients with the aim to respond in the fastest time in critical emergencies such as heart attack, paralytic stroke, sepsis, shock etc.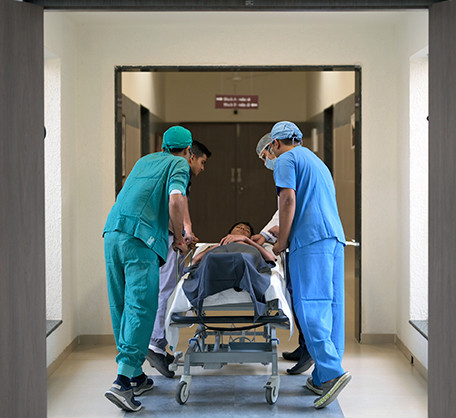 24 X 7 Care

Round the clock availability of trained doctors, nurses and other supportive staff. We also have round the clock ambulance services capable of transferring critical patients to appropriate centers.

Trained Specialists

On call availability of specialists such as physician, surgeon, orthopaedic, intensivist.

High Tech Infrastructure

Critical monitoring and resuscitation instruments such as defibrillator ventilators monitors to keep close track of patients. We also have portable X-ray, bedside ultrasound and 2-D echo cardiography and point of care lab testing along with in-house CT scan.
Pharmacy [24x7]
We take pride in providing comprehensive medical services, and we are delighted to offer you our 24*7 pharmacy services. Our 24*7 pharmacy is dedicated to meeting the medication needs of our patients around the clock. Whether you require prescription medications, over-the-counter drugs, or essential healthcare products, our pharmacy is here to serve you at any hour of the day or night.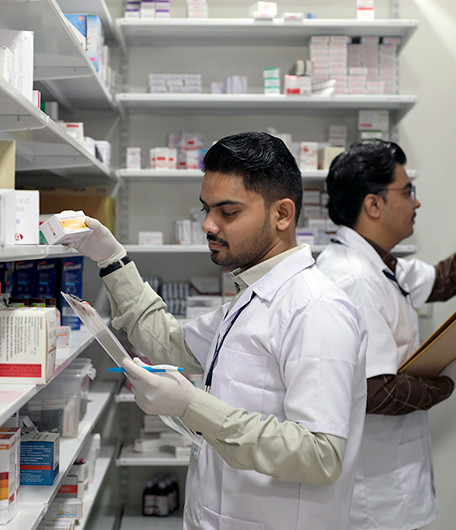 Wide Range of Medications

Diabetes Care, Cardiac Care, Stomach Care, Liver Care, Bone, Joint & Muscle Care, Kidney Care, Skin Care, Respiratory Care, Eye Care, Homeopathic Care, and Ayurvedic Care.

Healthcare Products

Our pharmacy also offers a selection of healthcare products, including first aid supplies, vitamins and supplements, personal care items, adult diapers, orthosis and more.

Healthcare Instruments

We also offer healthcare instruments like BP Machine, Glucometer (Sugar Check Machine), Thermometer, Face Masks, Weighing Scale, Nebulizer, Thermometer, Pulse Oximeter, Vaporizer, etc.

Convenience and Expert Guidance

Experience the convenience and expertise of our 24x7 pharmacy at Amba Health Centre & Hospital.
Laboratory [24x7]
Our 24/7 Pathology Lab is equipped with state-of-the-art technology and staffed by a team of experienced professionals who prioritize accuracy, reliability, and timely results.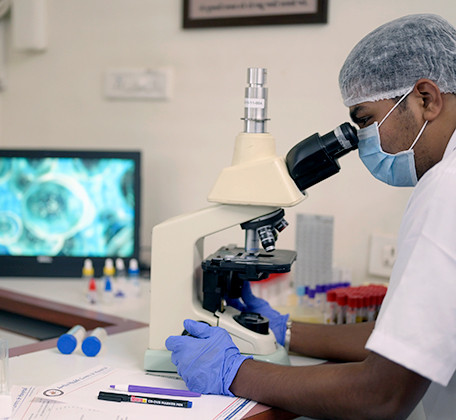 We provide a range of tests that include the below

Complete Blood Count (CBC)

Liver Function Tests (LFTs)

Kidney Function Tests (KFTs)

Thyroid Function Tests (TFTs)

Infectious Disease Markers
Day Care Ward
Our advanced Day Care Ward is designed to provide comprehensive medical care for patients who require short-term treatment, observation, and monitoring in a comfortable and supportive environment. We offer a wide range of services to cater to various medical needs: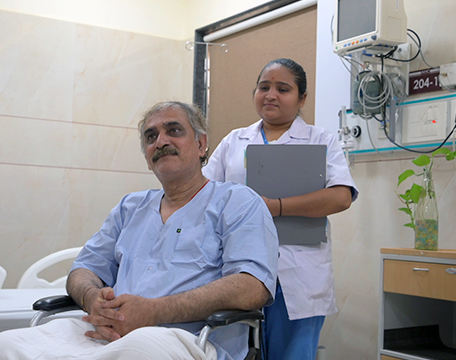 Infusion Therapy

Infusion therapy services for patients requiring intravenous medications, antibiotics, blood transfusions, or other specialized treatments.

Surgical Procedures

We offer a range of minor surgical procedures that can be safely performed on an outpatient basis.

Diagnostic and Imaging Services

Our Day Care Ward is equipped with advanced diagnostic and imaging technologies including X-rays, Ultrasounds, CT Scans, Laboratory Investigations, Endoscopies, etc.
In-patient Department (IPD)
Our IPD at Amba Health Centre & Hospital is designed to provide comprehensive and personalized care to our patients who require overnight stays or extended hospitalization.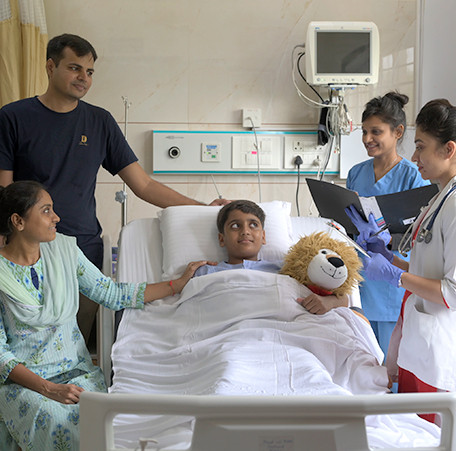 Privacy, Comfort & 24/7 Monitoring

We ensure a calm, soothing and private environment. We provide 24/7 monitoring and care to ensure the well-being of all patients.

Medical Equipment and Technology

This includes bedside monitors, oxygen supply, IV stands, and emergency response systems to ensure swift intervention if required.

Support Services

Our IPD wing is integrated with on-site pharmacies, diagnostic facilities, rehabilitation services and experienced attendants.

Quality and Safety Standards

We strictly follow standard infection control measures to provide a clean and safe environment. We provide healthy and nutritional meals to patients.
Intensive Care Unit (ICU)
At Amba Health Centre & Hospital, we have intensivists, nurses and respiratory therapists for providing the highest level of care and support to our patients during their most critical moments with the latest equipment and imaging facilities.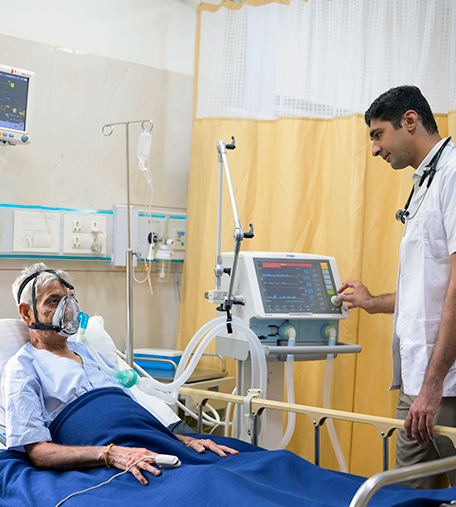 Postoperative Care

Specialized care for patients who have undergone major surgeries, ensuring their safe recovery.

Critical Illness & Trauma Care

Our ICU is designed to manage patients with critical illnesses like severe infections, respiratory distress, cardiac emergencies, neurological disorders and trauma patients.

Cardiac Monitoring & Respiratory Support

We provide urgent care for patients with acute cardiac and respiratory conditions, including heart attacks, arrhythmias, heart failure and respiratory distress or failure, and we do refer when necessary.

Neurological Support

We provide specialized care for patients with critical neurological conditions such as strokes, seizures, brain injuries and infections.
Modular Operation Theatre (OT)
At Amba Health Centre & Hospital, we understand the importance of advanced technology and state-of-the-art facilities when it comes to providing the best healthcare services. Our hospital features two cutting-edge operation theatres, each equipped with the latest advancements in medical technology and staffed by highly skilled surgeons and medical professionals.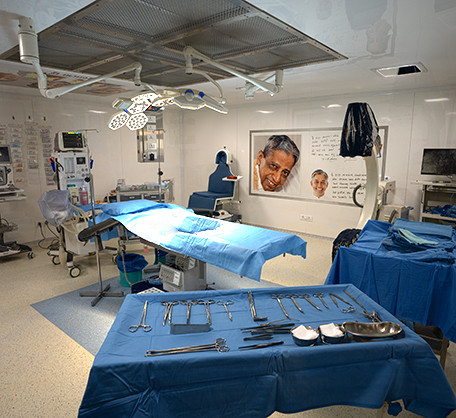 Class 100 Modular OT

Our Class 100 Modular OT is specifically designed for orthopedic surgeries and ophthalmology procedures. By harnessing cutting-edge HEPA technology, we ensure particles and contaminants are a thing of the past, delivering an environment of confidence and safety.

Semi-modular OT

Our semi-modular OT is dedicated to general surgery, gynecological surgeries, ENT surgeries, and GI endoscopy.

Advanced Medical Equipments and Technology

Fully motorized OT table, Double dome OT lights, Laparoscopic camera system (Stryker) and instruments, Anaesthesia Workstation (GE), C-Arm machine, Radio frequency ablator (Pain Therapy), Valleylab and Alan Cautery.
Audiometry & Hearing Aids
At Amba Health Centre & Hospital, we deeply recognize the paramount significance of clear and vibrant hearing in facilitating a life of profound fulfillment. Should you suspect the presence of hearing loss, we stand equipped with state-of-the-art instrumentation designed for a meticulous evaluation of your auditory acuity.
Our Audiometry Services Encompass

Comprehensive Hearing Assessments

Pure Tone Audiometry (PTA)

Ongoing Care, Guidance, and Advocacy in Addressing Your Hearing Aid Requirements

Reconfiguration and Optimization of Existing Hearing Aids (Phonak / Widex)

Within Our Hearing Aid Portfolio, We Provide

Thorough Hearing Aid Evaluation, Thoughtful Selection, and Precision Fitting

Access to a Diverse Range of Hearing Aid Models

Dedicated Maintenance and Repair Services for Hearing Aids

Thoughtfully Curated Hearing Aid Accessories and Assisting Listening Devices

Immerse Yourself Completely in Life's Rich Tapestry Through Enhanced Hearing
Optical Shop
At Amba Health Centre & Hospital, we understand the importance of clear vision and the impact it has on your daily life. Our team of eye care professionals consists of experienced optometrists and opticians who are committed to delivering exceptional care and personalized attention. With a wide range of high-quality eyewear and comprehensive eye care services, we are committed to ensuring optimal vision and enhancing your overall well-being.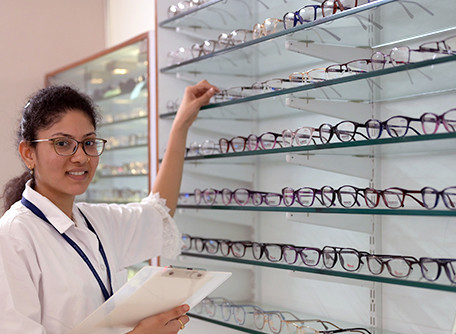 Exceptional Eyewear Collection

Step into our optical shop and immerse yourself in a world of stylish and functional eyewear options.

Comprehensive Eye Examinations

During these exams, we check for refractive errors, evaluate eye-muscle coordination, and screen for eye diseases and conditions.

Contact Lenses and Lens Options

We guide you for daily disposables, monthly lenses, toric lenses for astigmatism, and progressive lenses.
Health Care Check Up (HCC)
At Amba Health Centre & Hospital, we understand the importance of regular health checkups in maintaining your well-being. Our Healthcare Checkup Department is dedicated to providing comprehensive and personalized health assessment services to help you stay on top of your health. Whether you're seeking a routine checkup or specific screenings, our experienced medical professionals are here to assist you.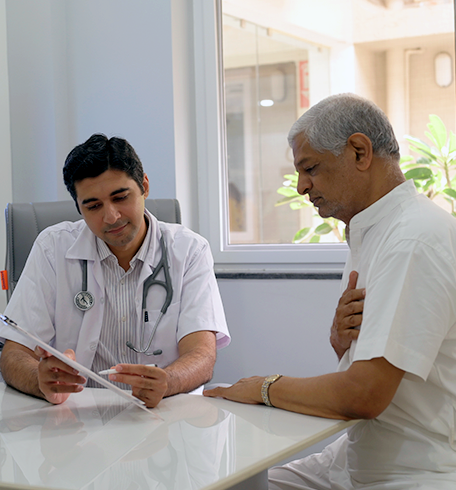 Our Packages

JUNIOR(Male & Female <45 Age)

SENIOR - Cardio(Male & & Female >45 Age)

SENIOR - Cancer Basic(Male)

SENIOR - Cancer Basic(Female)

Why Choose Us

Experienced Professionals

State-of-the-Art Facilities
CT Scan (32 Slice)
At Amba Health Centre & Hospital, we understand the importance of accurate and timely diagnostic services in delivering quality healthcare. That's why we are proud to offer our state-of-the-art Siemens CT Scan (32 Slice) service to patients in Ahmedabad, Gandhinagar and surrounding areas.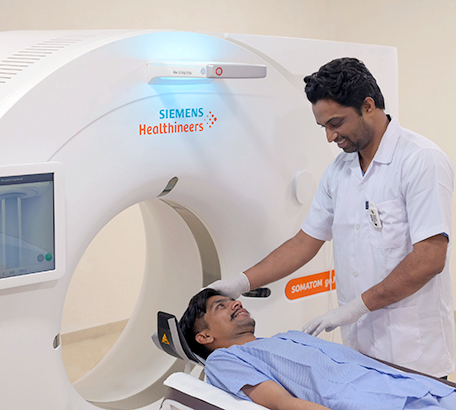 ADVANCED TECHNOLOGY

Our CT Scan (32 Slice) service utilizes advanced imaging technology with 32 slices to provide detailed, high-resolution cross-sectional images of the body.

EXPERIENCED PROFESSIONALS

At Amba Health Centre & Hospital, we have a team of experienced radiologists and skilled technicians who are dedicated to delivering accurate and reliable CT Scan results.

TIMELY REPORTING

As part of our commitment to providing comprehensive care, we offer prompt reporting of your CT Scan results. Our team works diligently to generate detailed and easy-to-understand reports, which are promptly shared with your referring physician.
Mammography
At Amba Health Centre & Hospital, we understand the importance of proactive healthcare and early detection in the fight against breast cancer. Our state-of-the-art facility, located conveniently in the heart of Ahmedabad-Gandhinagar, is proud to offer top-notch mammography services that cater to your individual health needs. Whether you're seeking routine screenings or require diagnostic imaging, our dedicated team of medical professionals is here to provide you with compassionate care and accurate results.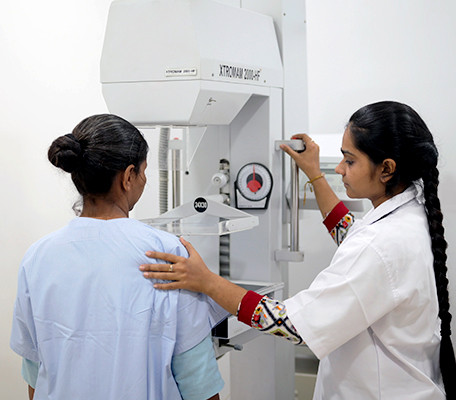 Why Choose Amba Health Centre & Hospital for Mammography?

Experienced Professionals

State-of-the-Art Technology

Comfortable and Caring Environment

The Importance of Regular Mammography Screenings

Regular mammography screenings are essential for early detection, which is key to improving the chances of successful treatment. By detecting potential issues in their early stages, we can help you take proactive steps towards your health and well-being. We recommend that women over the age of 40 schedule annual mammograms as part of their wellness routine.
Digital X-ray
We are proud to offer state-of-the-art digital X-ray services that are designed to provide accurate diagnoses with minimal discomfort. Our commitment to advanced technology and compassionate care sets us apart as a leading medical institution in the region.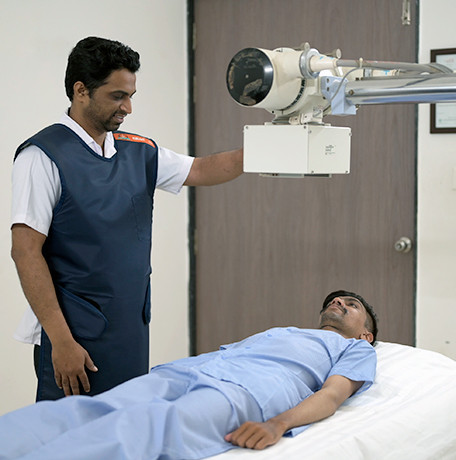 Why Choose Digital X-rays?

Cutting-edge approach to radiology

Digital X-rays are faster

Produce high-quality images

Require lower radiation doses

Precision in Chest X-rays

At Amba Health Centre & Hospital, we specialize in a wide range of X-ray services, including chest X-rays. Whether you're experiencing respiratory issues or need a routine checkup, our digital chest X-ray services provide precision in capturing detailed images of your chest area. Whether you're a resident of Ahmedabad or Gandhinagar, you can rely on our hospital for prompt, reliable, and convenient digital X-ray services.
Ultrasonography
At Amba Health Centre & Hospital, we take immense pride in offering state-of-the-art medical services, and one of our key specialties is ultrasonography, also known as sonography. With a team of skilled professionals and advanced imaging technology, we are committed to providing accurate and comprehensive ultrasonography services that cater to your diagnostic needs.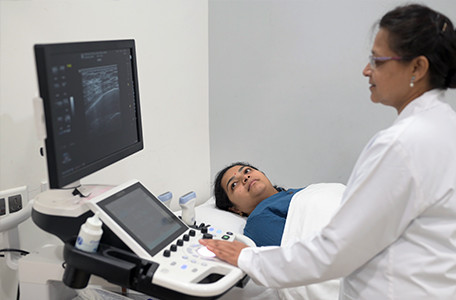 Experience the Difference

Convenience matters, and that's why AHCH is your local destination for ultrasonography. Located in Ahmedabad-Gandhinagar, our facility is easily accessible, ensuring that you receive timely and accurate ultrasound services without the hassle of travelling far at an affordable rate. Our commitment to your well-being extends to affordable ultrasonography test prices, making quality diagnostic services within reach for all.
Colour Doppler
Among our services in modern healthcare is Colour Doppler Imaging. Colour Doppler is a diagnostic tool that allows medical professionals to visualize blood flow within the body's vessels and organs.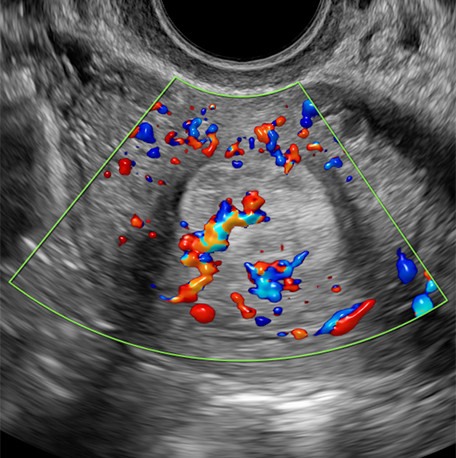 Why Choose Colour Doppler at AHCH?

Applications of Color Doppler Imaging

Abdominal and Pelvic Imaging

Renal and Hepatic Imaging
Treadmill Test
Our commitment to your well-being goes beyond just medical treatment; we believe in preventive care and early detection of health issues. As part of our comprehensive services, we are pleased to offer the Treadmill Test, a valuable tool in assessing your cardiovascular fitness and overall heart health.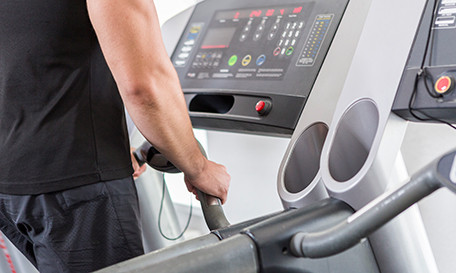 What is TMT?

It's a dynamic assessment that helps our medical experts determine if your heart is receiving enough blood and oxygen when it's working harder, such as during exercise, and if there are any irregularities that may need attention.

Your Heart Matters

The Treadmill Test is just one of the many ways we demonstrate our dedication to providing holistic healthcare. Let us guide you on your journey to a healthier heart and a better quality of life.
2-D Echocardiography
At Amba Health Centre & Hospital, we are dedicated to providing you with a comprehensive range of advanced medical services, and one of our key offerings is 2-D Echocardiography.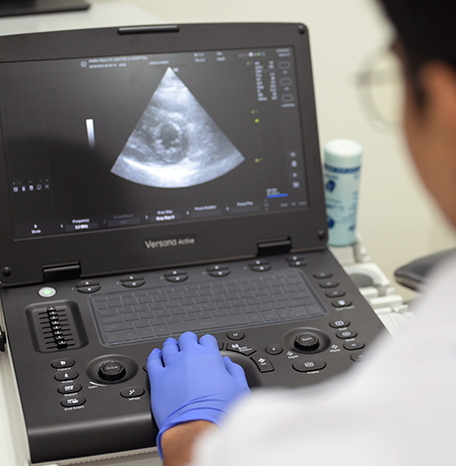 Unveiling the Power of 2-D Echocardiography

2-D Echocardiography, also known as 2D Echo, is a diagnostic tool that allows us to peer into the inner workings of your heart.

Why Choose 2-D Echocardiography at AHCH?

Non-Invasive and Painless

Comprehensive Heart Assessment

Visualizing Heart Health with Precision

Incorporating 2-D Echocardiography with regular Health Check-ups is essential for maintaining a healthy heart and preventing potential complications.
Pulmonary Function Test
Breathing life into diagnostics - Pulmonary Function Tests play a pivotal role in assessing the health and functionality of your respiratory system. These non-invasive tests provide valuable insights into how well your lungs are functioning, aiding our medical experts in diagnosing a range of respiratory conditions and formulating tailored treatment plans.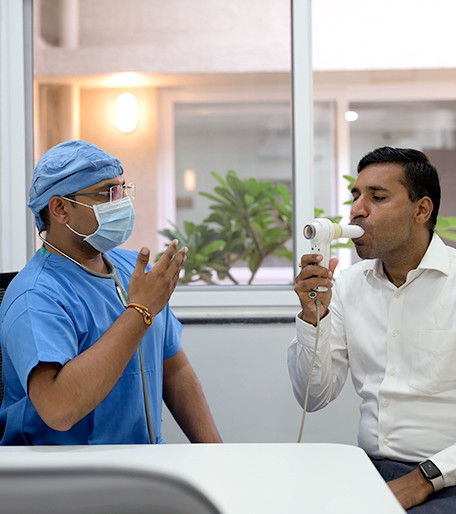 Common Reasons for Undergoing PFTs

Diagnosis - PFTs are often employed to diagnose conditions such as asthma, chronic obstructive pulmonary disease (COPD), and interstitial lung disease.

Monitoring - Individuals with existing respiratory conditions may undergo periodic PFTs to monitor disease progression and treatment effectiveness.

Pre-Surgery Assessment - PFTs are essential before certain surgical procedures to evaluate lung function and assess the risk of complications during and after surgery.

Preventive Screening - In some cases, PFTs are recommended as part of preventive health check-ups, especially for individuals with a history of smoking or exposure to environmental pollutants.

Your Breath, Our Priority

Take a deep breath towards a healthier future – Schedule your Pulmonary Function Test with us today. Your lungs deserve the best, and so do you.
Perimetry
At Amba Health Centre & Hospital, the practice of perimetry is dedicated to ensuring the longevity of your vision, providing a vigilant approach to safeguarding your eyesight.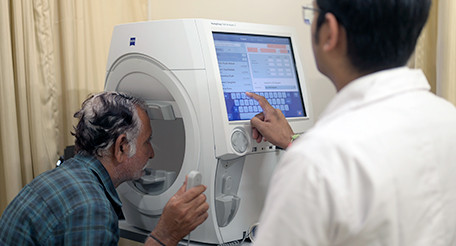 What is Perimetry?

Perimetry is a vital diagnostic technique that evaluates your visual field's sensitivity and health. It detects issues with your peripheral vision, essential for daily activities like reading and driving.

Why is Perimetry Important?

Perimetry aids in early detection and tracking of eye conditions like glaucoma, retina and neurological pathology, allowing for timely interventions.
OCT Scan
The human eye is a complex and delicate organ, and when it comes to diagnosing and treating ocular conditions, precision is paramount. This is where the OCT scan emerges as a game-changer.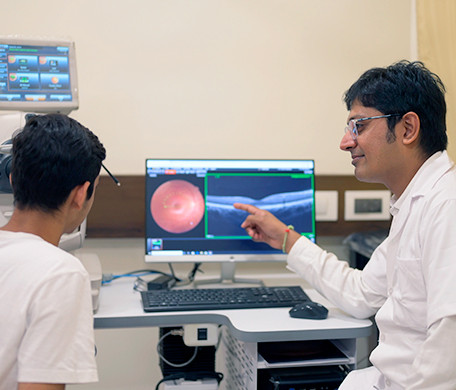 What is an OCT Scan?

Think of it as a powerful microscope that unveils the intricate structures within your eye, empowering our medical experts to observe the microscopic details of your retina, optic nerve, and other vital eye structures.

Why is an OCT Scan Important?

The OCT scan aids in the early detection, diagnosis, and monitoring of a wide range of eye conditions, including age-related macular degeneration, glaucoma, diabetic retinopathy, and more.

What to Expect During an OCT Scan?

Rest assured, the OCT scan procedure is painless, non-invasive, and usually takes just a few minutes to complete.
Pachymetry
Situated in the vibrant city of Ahmedabad-Gandhinagar, our hospital stands as a beacon of quality care, and pachymetry is just one of the many ways we make a tangible difference in our patients' lives.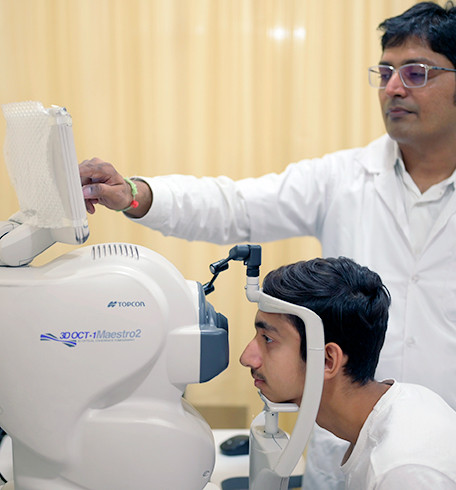 Understanding Pachymetry: Beyond the Surface

Pachymetry refers to the non-invasive measurement of corneal thickness, the clear, front surface of the eye.

Why Pachymetry Matters: Your Eye Health Matters

Pachymetry serves as an indispensable tool for early detection and precise diagnosis. For instance, individuals diagnosed with glaucoma require careful monitoring of their corneal thickness. Similarly, pachymetry plays a pivotal role in diagnosing keratoconus, a progressive eye disorder that results in the cornea thinning and assuming a cone-like shape.

Experience the Difference